New Additions To The MJM Team
About MJM Limited
MJM is one of Bermuda's leading law firms. We have a broad ranging practice with an emphasis on civil and commercial litigation, banking and finance, general corporate, trusts, insolvency, restructuring, insurance and reinsurance. We also offer advice and services to international individual and commercial private clients.
MJM Limited's full profile on mjm.bm.
Leading law firm, MJM Limited, is pleased to announce several new additions to the firm. MJM has seen quite a few changes in 2019, including the appointment of Jennifer Haworth and Jeremy Leese as Directors of the firm, as well as Adenike Carmichael joining the Dispute Resolution Team as Client Relationship Manager. The firm now welcomes Nathan Samuels, Donna Munoz-Pitcher, Tashae Harvey and De Waal Nigrini to our team.
Bermudian Nathan Samuels received a Legal Scholarship Award from the firm in 2001, continued as a Pupil in 2005 and then as an Associate in 2006 with the firm's Property, Trusts and Estates team. In 2012, Nathan left MJM to take on in-house counsel roles with local companies, BCB Paragon Trust Limited and then in 2016 with Colonial Group International Ltd. Having acquired invaluable experience, Nathan has returned to MJM as a Senior Associate in the Private Client team.
Donna Munoz-Pitcher, another addition to the firm's Private Client team, has worked in the legal and trust industry for over 26 years, including with MJM's previously affiliated trust company. Donna brings a wealth of knowledge and expertise to her role as a Paralegal with extensive experience in property transactions, trust administration, probate administration and compliance matters. MJM is pleased to welcome both Nathan and Donna back to the firm.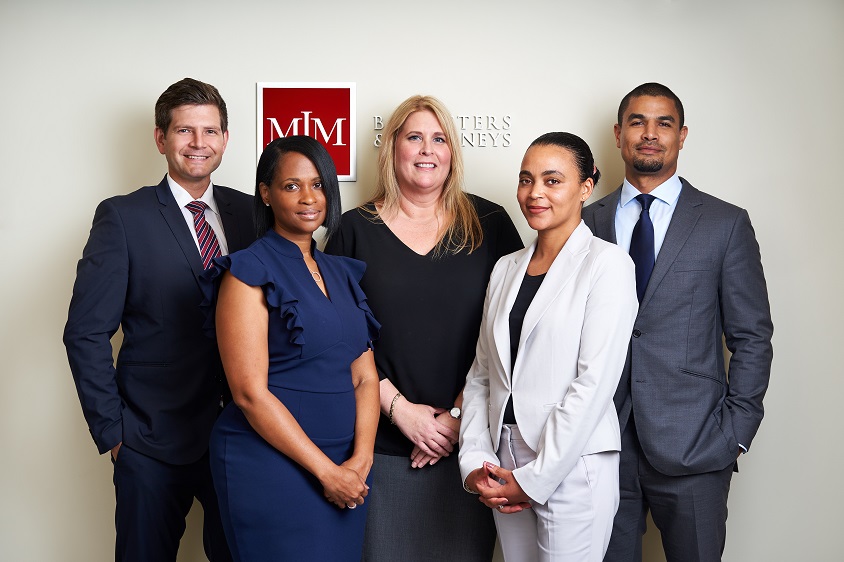 Tashae Harvey is a Bermudian who has both local and overseas experience. Having studied in the UK, Tashae worked as a paralegal for two leading law firms there, where she assisted teams of lawyers with transaction management but also managed her own caseload independently. Following relocation back home in 2016, Tashae continued to develop her legal skills whilst working in the Attorney General's Chambers, assisting Crown Counsel on litigation matters and providing mutual legal assistance to overseas jurisdictions. She brings enthusiasm and an excellent attitude to her work as a paralegal in the Corporate & Finance team, and is keen to progress her legal training with MJM.
De Waal Nigrini has joined the Corporate & Finance team as a Paralegal, having previously worked at a highly regarded corporate law firm in his native South Africa. De Waal's experience is in corporate and commercial law, banking and finance and mergers and acquisitions, and he also specialises in drafting all manner of corporate and commercial agreements. De Waal's professionalism and work ethic should stand him in good stead for a long and successful career in the law.
In welcoming this group of dynamic individuals, MJM is looking forward to utilising their legal knowledge and experience to enhance its ability to meet its clients' needs and as well as expand its services. Jeremy Leese, Director and Head of the Corporate & Finance team, said, "We are very excited to have these well-rounded professionals join our firm. Each of them has so much to offer in terms of bringing new energy and ideas to our practice. We already provide our clients with a full range of legal services, recognised as amongst the market leaders in Bermuda. With the addition of the skills and expertise brought by our new colleagues, we are taking MJM to the next level, further developing MJM's culture and ethos as not only a great law firm to instruct, but a great law firm at which to work."
Read more on Royal Gazette and Bernews.