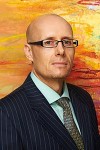 The
Companies and Limited Liability Company (Initial Coin Offering) Amendment Act 2018
(the "
ICO Act
") became operative on 9 July 2018 and the underlying
Companies and Limited Liability Company (Initial Coin Offering) Regulations 2018
(the "
ICO Regulations
", together with the ICO Act,
 the "ICO Legislation"
) were published on 10 July 2018. The ICO Legislation governs all aspects of offering digital assets to the public in or from Bermuda. A digital asset covers anything that exists in binary format, including all forms of cryptocurrencies, digital coins and tokens issued in connection with an Initial Coin Offering (
an "ICO
"), which themselves are fundraising mechanisms similar to Initial Public Offerings, or IPOs, except that tokens, rather than shares, are issued.